Information and Tutorials of Makerspace Tools

3D modeling and Printing
For an overview of 3D modeling and printing, we encourage you to read our blog. It has information on how to access hundreds of free 3D models.
We recommend the browser-based tool Tinkercad for people who are new to 3D design and modeling. Tinkercad offers a set of tutorials for using the software.
The software we use to prepare 3D designs to be printed on our 3D printer is Ultimaker Cura. A great introduction to the latest version of Ultimaker Cura can be seen here.
When you feel like your 3D model is ready to print, you can submit the .stl file to us via our online form. Note: the form calls for a training for users who are new to 3D printing. Due to the ongoing COVID-19 virus crisis, we are foregoing in-person trainings and will work with you remotely if training is required.
Audio Editing and Podcasting
We encourage you to read this great NPR piece - "Starting Your Podcast: A Guide for Students".
ePortfolio Development
We encourage you to read the article on the What, Why and How of ePortfolios.
We recommend using GoogleSites for portfolio development. Be sure to log into your G-Suite using your R-MC username and password to enjoy unlimited storage and flexible control over who can view your portfolio. Information on how to use GoogleSites is here.
Adobe Spark Page is another free tool for ePortfolio development. Learn how to use the tool here.
Graphics and Infographics
Read our blog on Infographic as an alternative to traditional writing assignments,
There are many great resources out there for creating visual designs. Two commonly used browser-based tools are Adobe Spark Post and Canva. Both are free to use and beginner-friendly.
GIMP is a free, open-source image editing program. It is available for both Windows and Mac
download and installation. Learn how to use GIMP here.
The Library has Adobe Photoshop and Illustrator installed on the computers in the Butler Pavilion and a few loaner laptops. You can contact Luke Haushalter at LukeHaushalter@rmc.edu to get training in how to use Photoshop and Illustrator.
Poster Design & Printing
The Makerspace has a large-format printer that can print posters up to 36" on their short side. A guide to poster design can be found on our website.
When your poster is ready to be printed, you can send your request for printing using the same form that we use for 3D printing submissions here
Storytelling Online Tools
Knight Lab at Northwestern University offers innovative and user friendly online tools for storytelling. The tools include:
Timeline

Storyline

StoryMap

and more
Video Production and Storytelling
Video content has become almost ubiquitous in our modern world. If you need to produce a video, the Makerspace can offer you support for every step of the process.
Video Cameras:
Video cameras are available at the library Information Desk, as well as a Canon EOS 5D DSLR camera, which is available for checkout after taking a one-time training (of approximately 30 minutes). Computer-mounted "webcams" are also available for video recorded at your computer. Sound and lighting equipment for your production are also available for checkout.

Please contact Luke Haushalter to receive training on the usage of any equipment.
You can take great videos on your phone. Be sure to follow these tips offered by NYTimes.
Video Editing:
The simplest

non-linear editors

(NLEs) are easy to use, but offer the least amount of options for making editing decisions. Editors that fall into this category include Adobe Spark, iMovie (which comes standard on Mac computers), and Photos for Windows (which comes standard on Windows computers). The following are some helpful tutorials on how to use these.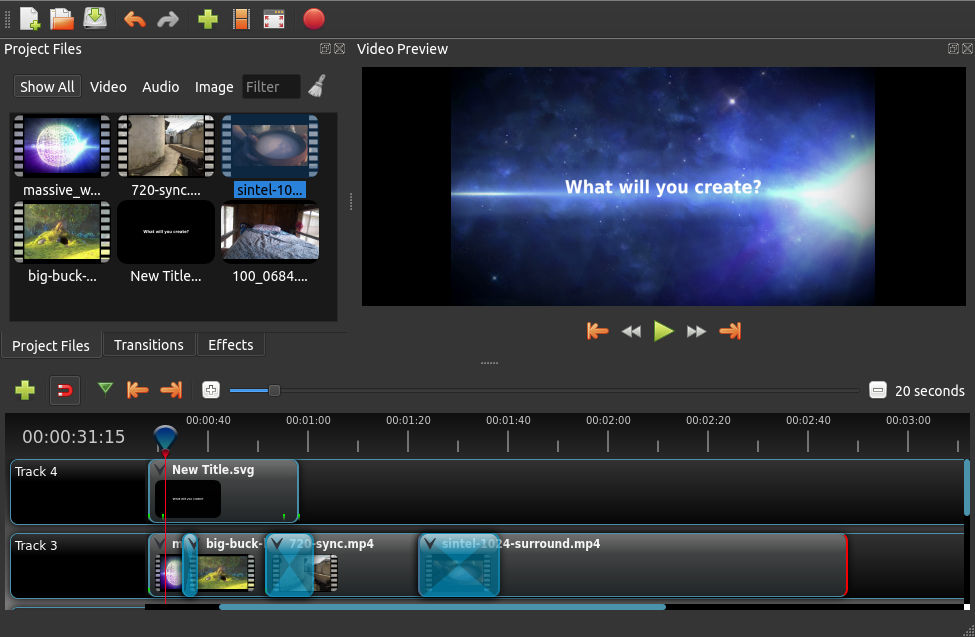 OpenShot Video Editor is a free, open source
video editing application for Mac, PC and Linux machine download and installation. It offers fairly sophisticated functionality for video editing.
Learn how to use OpenShot Video Editor.
Available in the Makerspace computer as well as in the library's Butler Pavilion is the more advanced NLE Adobe Premiere. This editor is one of the most commonly used editors in the video, film, and television industry and is considered "professional quality." As such, it offers a lot of functionality and thereby, tools to learn. The following are some resources to help you learn how to use Adobe Premiere.
Canvas Studio for Recording Screencast and Presentations
Currently, Canvas Studio is part of the R-MC Canvas Learning Management system. You may sign into Canvas.rmc.edu with your R-MC username and password, and from the global navigation, access Canvas Studio. Studio allows you to record, edit, and manage media within Canvas.
Website Creation
If you are interested in making a website, two great free options include Google Sites and Adobe Spark. Google Sites is part of Google's G-Suite and is accessible using your R-MC account.